There are roughly two situations for buying sex doll. Consumers who like to take pictures of dolls choose their heads and then their bodies, while consumers who like to have sex with dolls choose their bodies before choosing their heads. The physical doll is composed of two parts, a head sculpture and a body, which are connected by connectors. At present, the connectors on the market are divided into two types: screw and buckle. Most manufacturers cannot buy the head and body separately, and a few manufacturers are buying it.
Under the premise of the whole doll, you can buy the head sculpture alone. So when you are shopping for sex dolls, you will see an option for doll accessories. These sex dolls head  are very delicate, and there are dozens of heads Type for you to choose. You can choose some facial features of your favorite sex doll. As for why you need to change the head of your sex doll? You may think this is an unnecessary thing, but in fact, she can improve your self-satisfaction and happiness. If you are interested in this, please continue reading!
Improve the sense of surprise in life
When you buy a sex doll, you will be very magical at first, because this may be your first contact with such an exquisite sex doll. These sex dolls have exquisite appearance, and her makeup has been carefully designed. Standing in front of you in the best posture, it is hard to ignore this sexy and beautiful sex doll. Can't help but feel like kissing her. But after a long period of use, the head of the sex doll may not be as beautiful as before, and even looks a bit old. And when you see these same heads every day, you will inevitably feel very bored. There is no joy at the beginning. You can see that your sex doll's face may have been damaged, such as missing eyelashes. Or the color of the lipstick on her lips has faded. Long-term use makes your sex doll lose its original beauty.
When you look at the same face for more than a year, it may be difficult for your sex doll to stimulate your sexual desire, or even the desire to get along with the sex doll. But different sex doll heads will reverse your opinion. After you put on a new head for your sex doll, her face is exquisite, almost a brand new sex doll. In fact, many men are sensory animals. They prefer what they see, which inspires their desires. Thus, different sex doll heads are a good example. These sex doll heads make your sex doll a brand new doll. Your inner desire for the doll re-entangles. And life is always lacking in surprises. The life we ​​face every day is equally boring, and it is difficult to find interest and happiness in life. But sex dolls will bring more expectations to your life. You can control this sex doll yourself. Because you are her emperor and everything to her, she will completely surrender to you and show you her most beautiful posture.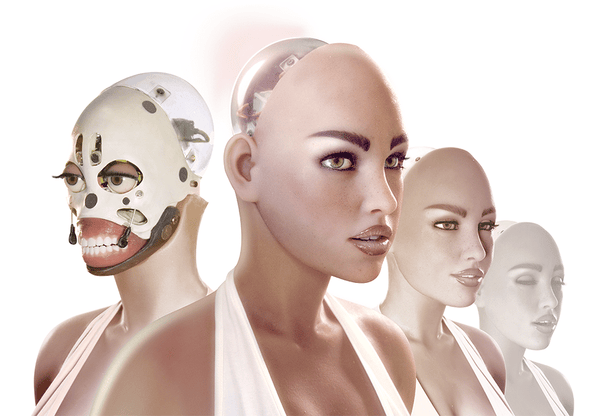 Save your money
When you may be tired of your original sex doll, but your previous sex doll did not show any damage, if you want to replace your sex doll, this will be a big expense. And this expenditure is completely unnecessary, these sex dolls are your cutest objects. You can't bear to throw away the intact sex doll you have used or return it to another person. This will be a pity. Changing the head of your sex doll can solve your problem very well, and it will not consume you too much money.
For example, when you buy a sex doll, the cost you need to spend is about $1,000 to $2,000. When you buy all the necessary supplies and clothes for the doll, it will cost you about $2,000. But it only costs a little bit to replace a doll's head, only a few hundred dollars. The general sex doll head only costs about three hundred dollars. You can have a perfect sex doll. This is perfect. And if you are buying ordinary tpe sex dolls, you want to experience the touch of silicone sex dolls. But you don't have enough budget. You can also buy a silicone head and use it to experience the touch of your silicone head sex doll, and think about whether it is necessary to buy an expensive and exquisite silicone sex doll . This is very cost-effective, which is equivalent to buying a new sex doll head for only a few hundred dollars. In fact, the head of a sex doll is a major part of your sex doll, and the body of the sex doll is probably similar. As long as your preferences have not changed suddenly, from liking big breasts to flat breasts, there is no need to change your sex doll body. And the head of the sex doll is very well stored, and it doesn't take up much space for you.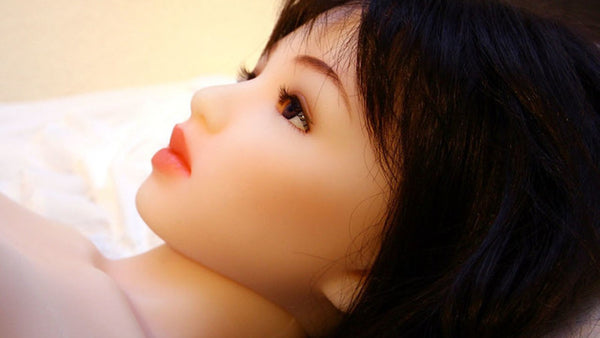 Dress up the doll
When you put different clothes on your sex doll, I don't know if you will have such troubles, that is, your sex doll's clothes don't seem to match her face. And you are not good at applying makeup to your sex doll, which makes the doll look very strange overall. If you like to take pictures of your sex doll, then you must try these different doll heads.
These dolls have different head styles, some are hot and enthusiastic, some are blonde sex dolls, some are subtle and elegant sex dolls, and some are Lolita-style sex dolls, which are small and cute. So you can choose these heads when dressing up your sex doll. If you dress your sex doll in a classic cheongsam style, then you can put your doll on a head with Chinese female characteristics. It makes your sex doll look different from ordinary sex dolls. And if you change the head frequently, the lifespan of each sex doll's head will be prolonged, because you have more time to maintain your sex doll's head and reduce wear and tear.
The above is about why you need to replace a delicate head for your beloved sex doll. When your sex doll puts on a nice head, she will give you a lot of surprises. It makes people fall in love with this sexy stunner again. Different heads can give your sex doll a unique look. Let your sex doll show different beauty. After all, you can have sex dolls of different styles. Is there anything more proud of than this? We have a wealth of customization options for sex doll heads, and we also sell sex doll heads separately. Now is the period of doll head promotion, you can immediately own your various styles of sex dolls at a lower price! You can also watch sex doll videos on our official website  to learn more about sex dolls related to us. Come buy it!
Leave a comment
Comments will be approved before showing up.